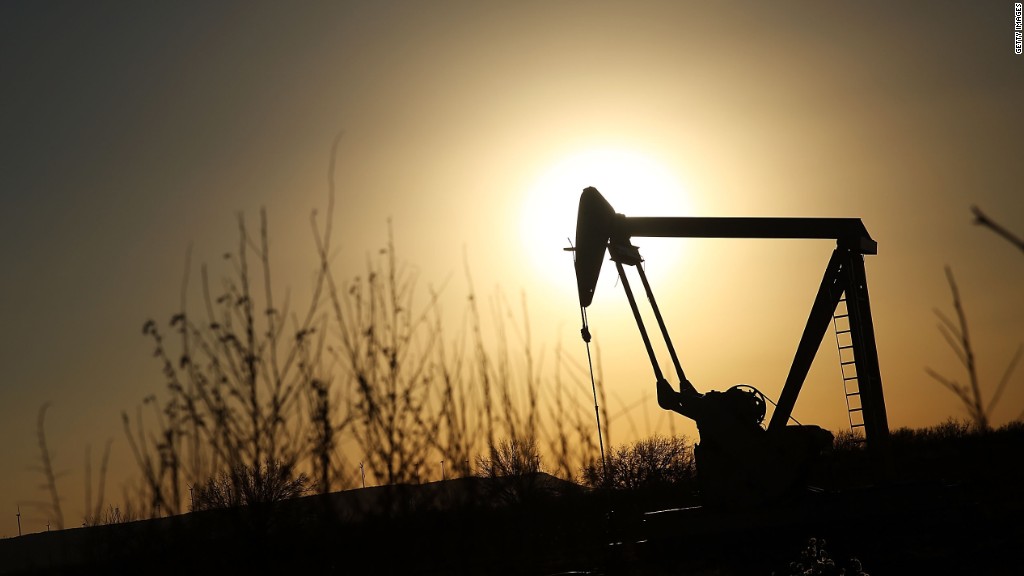 It's looking like a 'meh' day for markets.
U.S. stock futures are slipping, global indexes are in the red and oil's rally appears to have stalled.
Here are the five things you need to know before the opening bell rings in New York:
1. Stocks pause near new highs: The S&P 500 is flirting with all-time highs, having gone 43 days without a major dip. The index is roughly 0.7% away from the key 2,134.72 points level. If it gets above that, the index will set a new record -- its first in more than a year.
The Nasdaq is nearing the 5,000 mark for the first time in 2016 -- although it's not tech stocks driving the rally.
The index closed just under 4,975 points on Wednesday, adding 13 points. It has surged nearly 20% since hitting a 52-week low in February. The last time it was above 5,000 was on December 31.
2. Stock market movers -- Vodafone, Orexigen Therapeutics : Vodafone Group (VOD) is up 1.5% premarket after announcing a $2.4 billion merger between its New Zealand unit and the country's biggest pay-TV provider, Sky Network.
Shares in Orexigen Therapeutics (OREX) are surging 4.7% premarket after the pharmaceutical company focused on treating obesity announced it had won a patent ruling against rival Actavis.
3. Oil steady: U.S. crude oil futures are dipping but holding above $51 per barrel, compared to a mid-February low of $26.05.
Oil prices have risen recently because of supply disruptions. Wildfires in Alberta forced Canadian authorities to close oil sands facilities and evacuate workers. And output in Nigeria also dropped after a wave of attacks by militants on the country's oil infrastructure.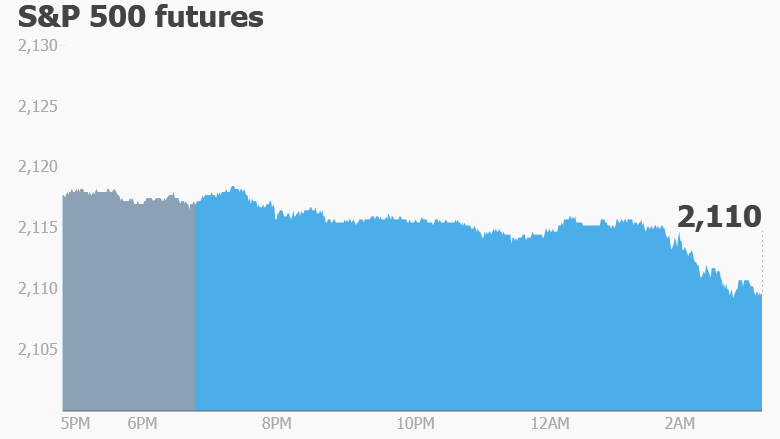 4. Earnings and economics: JM Smucker Co (SJM) and Christopher and Banks Corporation (CBK) are reporting ahead of the open. H&R Block (HRB) and Mattress Firm (MFRM) will report after the close.
The Department of Labor will release its Initial Claims report at 8:30 a.m. ET.
5. Markets overview: European markets are all in the red in early trading. Markets across China and Hong Kong were closed on Thursday because of a holiday. Other Asian markets ended the session down.
On Wednesday, the Dow Jones industrial average ended up 0.4%, while the Nasdaq gained 0.3%. The S&P 500 added 0.3%.