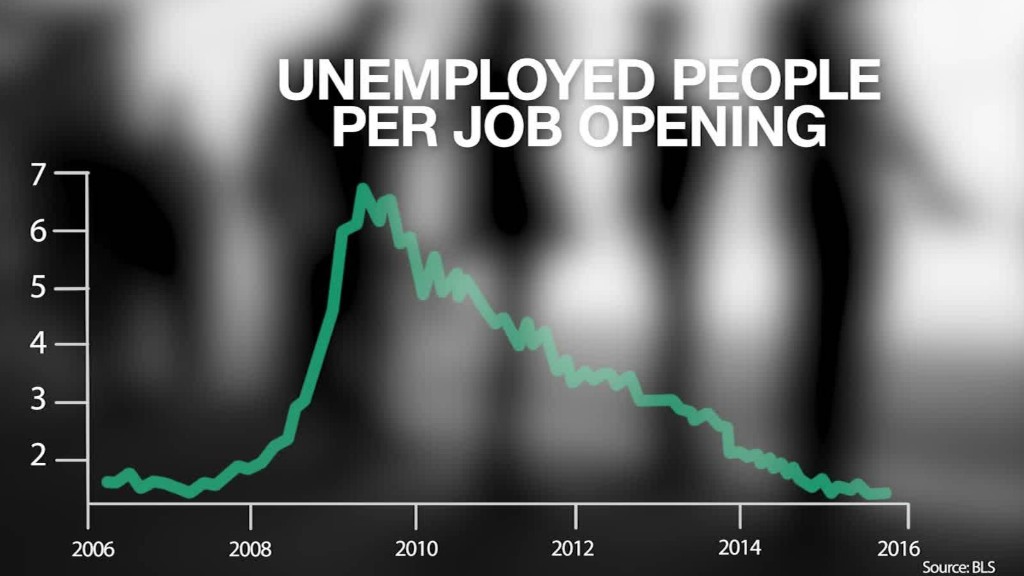 It's a fearful Friday.
Global markets are slumping, oil is dropping, and government bonds and gold are surging as investors seek safer ground.
Here are the four things you need to know before the opening bell rings in New York:
1. Rush to safety: Gold reached its highest levels in three weeks early on Friday, and government bond yields around the world are dropping as investors flee from equities to perceived safety.
Yields on German and U.K. 10-year government bonds hit record lows, and Japanese yields slipped even further into negative territory. When there is higher demand for government bonds, prices tend to rise and yields drop.
"This is indicative of a wider risk aversion move, helped by the expectation of no near-term easing from the Fed and also the wider concerns on the EU referendum vote in the UK later this month," Simon Smith, chief economist at FXPro, wrote in a note.
U.S. stock futures are down.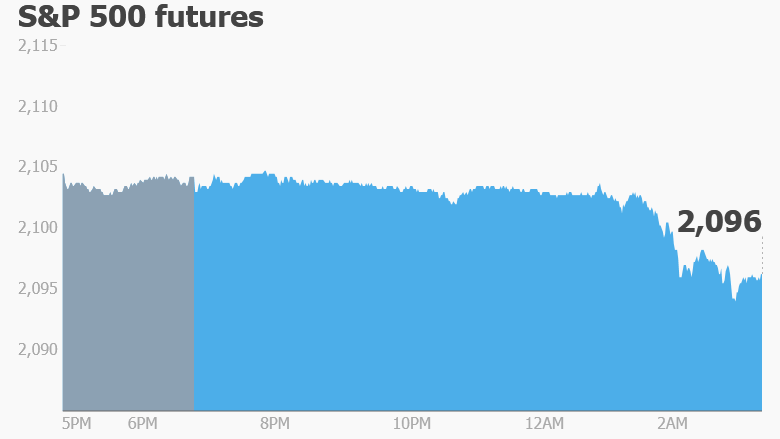 2. Stock market movers -- Bank of America, Tesla: Bank of America (BAC) shares are down about 1% premarket after a court in New York ordered the bank to disclose information related to its 2008 merger with Countrywide Financial.
Tesla (TSLA) is also trading lower premarket. Federal regulators are looking into reports of a flaw in some Tesla models that could cause the driver to lose control of the car. Tesla issued a statement saying there is no safety defect with the suspension in either the Model S or Model X.
H & R Block (HRB) gained more than 7% during extended trading hours after posting better-than-expected earnings.
But Urban Outfitters (URBN) stock dropped 6% after the retailer said sales are declining this quarter.
Related: What happens if Brexit wins?
3. Earnings and economics: The closely watched University of Michigan's consumer sentiment index will be published at 10 a.m. ET.
Canadian unemployment data will come out 8:30 a.m. ET. The world's 10th largest economy has been hit by volatile oil prices, with unemployment at 7.1%.
4. Markets overview: European markets are lower in early trading, with Germany's DAX down 1.7% and the FTSE 100 down 1.3%. Asian markets ended the session down. Markets in China were closed for a holiday.
The Dow Jones industrial average closed 0.1% down on Thursday, while the S&P 500 shed 0.2% and the Nasdaq lost 0.3%.