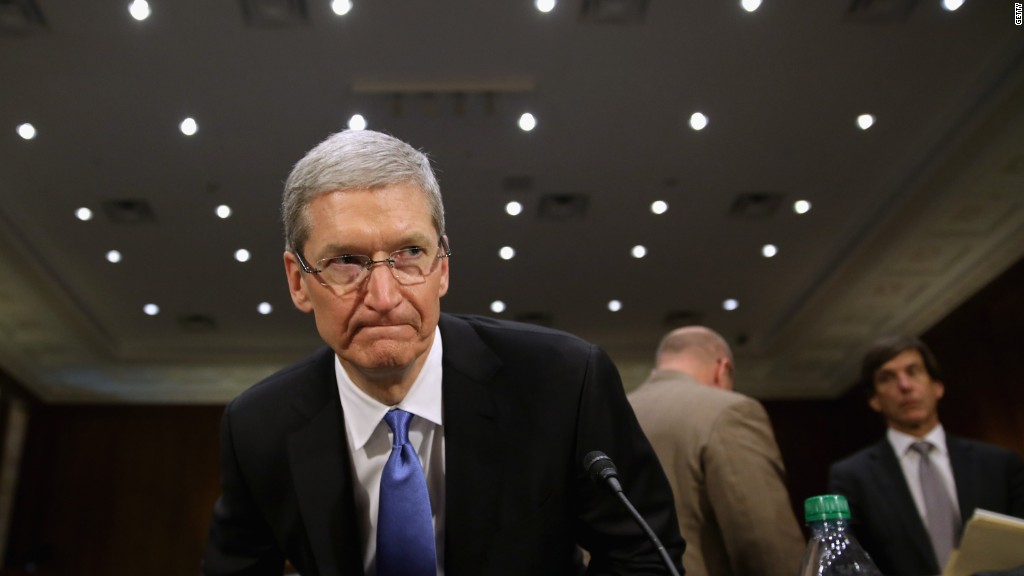 Today is September 7.
It's also iPhone 7 Day.
But there are only 5 things you need to know before the opening bell rings in New York:
1. All eyes on Apple: Apple (AAPL) is set to unveil its latest smartphone at an afternoon event. Much of the focus is on whether the iPhone 7 will be compatible with standard headphones or require customers to buy new ones.
Apple shares could have a bumpy ride as the event gets underway and investors react to product announcements.
Karissa Chua, a consumer electronics analyst at Euromonitor International, expects that "the new iPhones will not generate the same level of interest among consumers as previous iPhones, although initial demand will be strong."
Related: CNNMoney's Tech30 index
2. Chomping on Chipotle: Investors are trying to gobble up shares in Chipotle (CMG) after activist investor Bill Ackman bought a 9.9% stake in the company through his hedge fund, Pershing Square. Shares are up about 6% in extended trading.
In a public filing, Pershing described Chipotle as "undervalued" and "an attractive investment."
The filing on Tuesday came as influential restaurant analyst Howard Penney warned that Chipotle's stock could crumble by 50% as the burrito chain struggles to recover from outbreaks of E. coli, norovirus and salmonella.
Related: Think you pay a lot in income taxes?
3. Earnings and Economics: It's a light day for earnings. After the market closes, HP Enterprises (HPE) will post its quarterly results, alongside Canadian tea company, DavidsTea (DTEA), which listed on the stock market last year.
The Federal Reserve will release its Beige Book for September at 2 p.m. ET, which will give detailed information about the state of the U.S. economy.
4. Global market overview: U.S. stock futures are holding steady and European markets aren't making any major moves in early trading.
Even Asian markets, which tend to be more volatile, are closing out the day with minimal changes.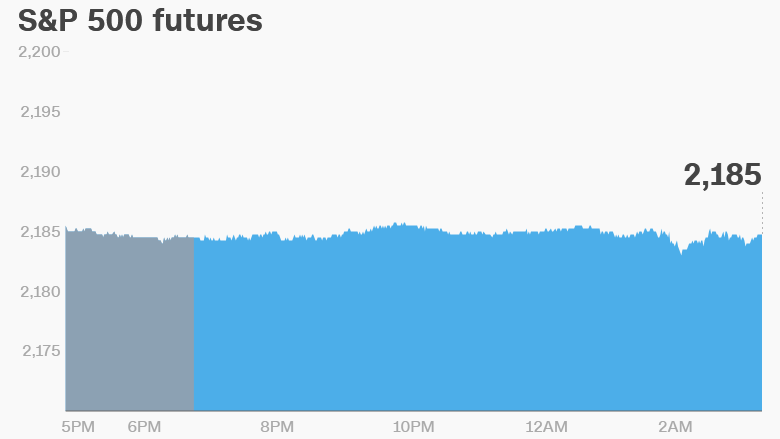 The placid market mood is reflected in a further decline in the volatility-tracking Vix index (VIX) Wednesday. It fell by about 12% over the previous two trading days, and is dipping again this morning.
5. Tuesday market recap: The Dow Jones industrial average and S&P 500 each added 0.3% and the Nasdaq gained 0.5% on Tuesday.
Amazon (AMZN) performed particularly well on Tuesday and hit an all-time high.
The company is now worth a staggering $374 billion, which makes it slightly more valuable than Warren Buffett's Berkshire Hathaway (BRKA).
Only Apple, Google's parent Alphabet (GOOGL), and Microsoft (MSFT) are worth more in the U.S.