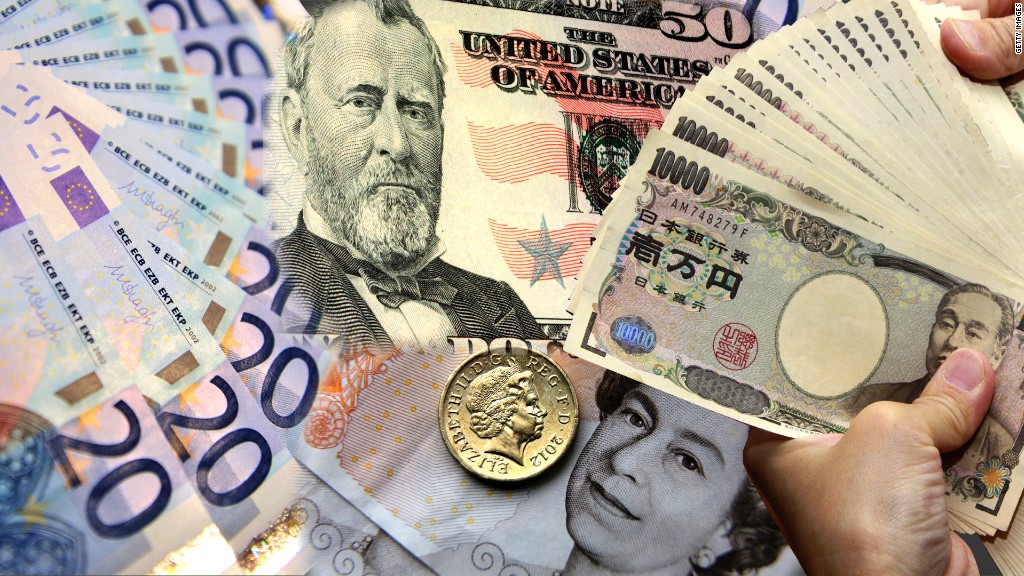 Wall Street is looking wobbly right now.
Here are the five things you need to know before the opening bell rings in New York:
1. Wall Street overview: U.S. stock futures are looking weak again, indicating the key indexes will open in the red.
But that's how things started Monday too before they turned around over the course of the day. The Dow Jones industrial average, S&P 500 and Nasdaq surged by more than 1%, despite the early negative sentiment.
The market bumps and jumps have pushed the Vix volatility index up in the past few days.
2. International markets: The decidedly negative mood in the U.S. has hurt sentiment in Europe. Most European market indexes are posting small declines in morning trading after initially popping up at the open.
Asian markets are closing out the day with mixed results.
Crude oil futures are declining again, down by about 2% to trade around $45.25 per barrel.
3. Weighed down: Shares in Weight Watchers (WTW) are under pressure in premarket trading after the company announced CEO James Chambers had decided to step down after three years in the position.
Weight Watchers has been on a downward spiral this year. Its stock has shed nearly 55% in 2016, and last month the company reported a loss for its last financial quarter.
Its recent struggles have largely been attributed to challenges the company faces from Nutrisystem (NTRI) and an onslaught of free apps and websites aimed at helping people manage their weight.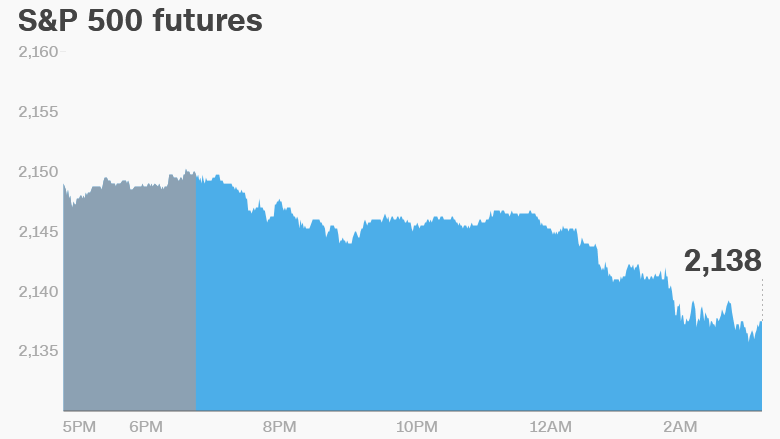 Related: Is the September stock swoon already over?
4. Time for a raise?: The U.S. Census Bureau is set to release a report on 2015 median household income at 10 a.m. ET. It's expected to show that Americans received a much-needed raise last year.
In 2014, median household income was $53,657. That's below the peak of $57,843 set in 1999.
5. Superstars of finance: Treasury Secretary Jack Lew, hot-shot investor Carl Icahn and Blackstone (BX) CEO Stephen Schwarzman are among the list of speakers at Tuesday's Delivering Alpha conference in Manhattan.
The conference is all about "bringing together the most important players in asset management and tackling the critical issues facing investors in today's economy," according to its organizers.