These five rising stars are learning from the leaders. Photographs by Gregg Segal.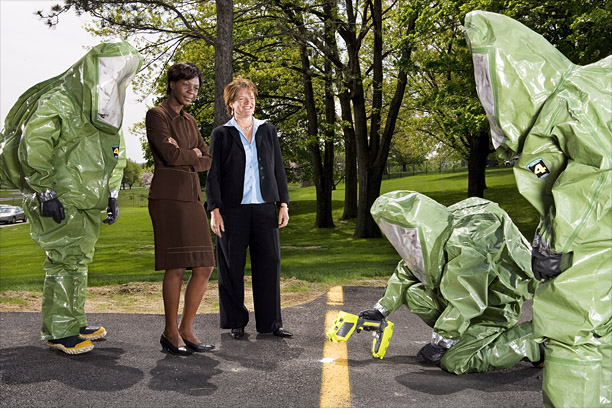 The mentored:
Rosinah Hove, Finance Director, Celsys, Zimbabwe
The mentor:
Charlene Begley, President and CEO, GE Industrial, Enterprise Solutions
As finance director at Celsys, a firm that distributes security software in Harare, the capital of politically troubled Zimbabwe, Rosinah Hove (left), 30, manages cash flow and cost controls, and works to prevent financial fraud.
What Hove learned from Begley
(right): "As a leader, it pays to surround yourself with people who are smarter than you and gain their loyalty."
Hove's aha! moment:
"I realized that despite her commitment and the glamour of it all, her family is clearly the most important thing to her."
What Begley realized:
"Many of the experienced business leaders have left her country, leaving leaders who are being promoted at very young ages. Hove was interested in learning how a mature company is run."
Photographed outside GE Global Research Center in Niskayuna, N.Y.
Last updated July 11 2008: 2:26 PM ET
Email
|
Print
|

Digg this story
|
RSS