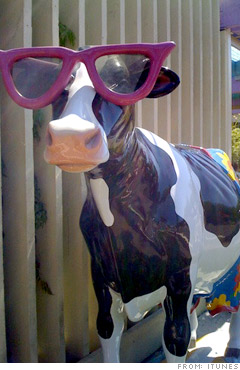 Developer: Digital Thought Software
Another publication rated Cow Toss the 4th stupidest app ever written for the iPhone, but that doesn't do justice to all the other dumb apps.
The rules are simple: You flick the image of a cow with your finger to send it flying through space -- mooing and bouncing all the way -- and score points according to a system that is never fully explained. The developers say they hoped with the latest update to be rated "most stupid." They're not even close.
NEXT: FlickABooger