The iPhone App Store launched a year ago with 500 applications. Today it has more than 55,000. Some are useful - many are plain stupid. With help from Krapps.com's Alex Miro, we've picked out some of the dumbest.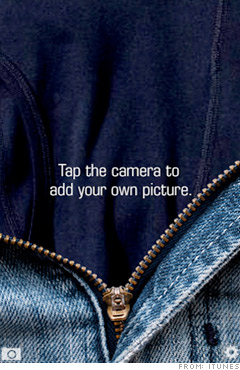 Developer: Jake Landon
(Also available in a free version, Zips Lite)
"Zippers," reads the promotional copy. "Sexy, suggestive, and seductive." OK. But what's the point of a virtual zipper that you can drag up and down until the fun -- and the sexiness -- wears off?
To keep things lively the app comes with underwear you can change with a tap of the finger. The $0.99 version includes a camera icon that lets you add your own suggestive pictures.
NEXT: iNap@Work