Chinese businesses, their coffers overflowing with state money, have been doing progressively bigger and bolder deals.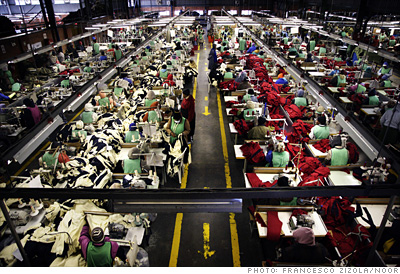 Thanks to the export of cheap products, like these Limited t-shirts being made in this factory in Lesotho, China has amassed some $2 trillion in foreign reserves.
To rebalance its economy and to fuel growth beyond light manufacturing, China plans to invest some of that cash abroad in industries ranging from finance to autos to semiconductors.
NEXT: Going high tech