Looking to land a bargain on a retirement home? Try Phoenix.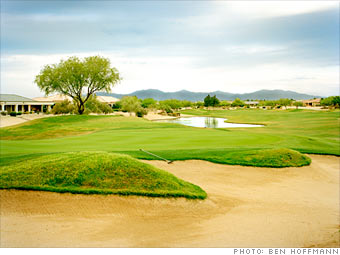 Location:
Phoenix
Phoenix's real estate market has suffered more than any other in the United States, with prices falling as low as much as 53% in the past three years, according to S&P/Case-Shiller. That means now's the time to find a good deal on a vacation or retirement home, depending on where you look.
But don't wait too long. Realtors think there's a huge, pent-up demand for retirement homes. Once the market recovers nationally, the argument goes, Sun City (to the right) and other places like it will get a big bump, especially as baby boomers begin to retire en masse.
NEXT: Luxe for Less