Authors take on the future of advertising and unleashing employees' innovative ideas in this month's book picks.
Confessions of a creative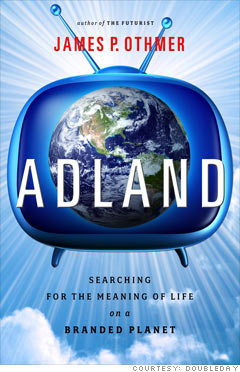 Adland: Searching for the Meaning of Life on a Branded Planet
By James P. Othmer
Doubleday, 336 pages, $26.95
"Half the money I spend on advertising is wasted," observed John Wanamaker, the 19th-century department store magnate. "The trouble is, I don't know which half."
Probably more than half gets wasted today, but can anyone tell for sure? Marketing strategies have evolved at a breakneck pace during the past few decades. Advertising veteran James Othmer had front-row seats for many of the changes. His new book, Adland, is an engrossing tour of a revolution that is unlikely to be televised.
Othmer's career began when the business was not so very far from the one portrayed in Mad Men and Bewitched. It ended in the age of cyberspace. He learned that the future of marketing belongs not to yesteryear's martini-swilling pitchmen but to some combination of the young, the Asian, the digital, the cellular -- and to things we might not recognize today as ads in the first place.
Othmer, who also wrote the well-received comic novel The Futurist, meanders a bit in Adland, but more often he wields his pen like a stiletto. Recalling his days at a major ad firm, he says that "asking an agency like ours to do nontraditional advertising was like asking Dick Cheney to be a contestant on -- and win -- Dancing With the Stars."
Although Othmer doesn't prescribe marketing strategies for today's economy, he does paint a vivid portrait of advertising "creatives," a species that every entrepreneur will meet sooner or later and that is therefore worth studying in its native habitat. Think of the author as your very own Audubon, capturing his colorful subjects in flight.
NEXT: Gifted and talented