Even as the markets soared last year, shares in some companies plummeted. From Citi to US Airways, these Fortune 500 stocks saw the worst returns to investors.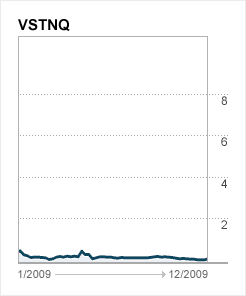 2009 revenue: $6.7 billion
2009 total shareholder return: -92.6%
The auto parts supplier has a troubled past: From 2000, when it was spun off from Ford, through 2008, it failed to turn an annual profit. Earnings tanked during the recession and Visteon, burdened by a large debt load, couldn't survive.
The company's plunging stock was delisted from the NYSE in March, and it filed for bankruptcy a few months after that.
NEXT: 2. AbitibiBowater