As the cleaning process gets underway in the Gulf of Mexico, here's a look back at some of the biggest oil spills and what they cost to clean.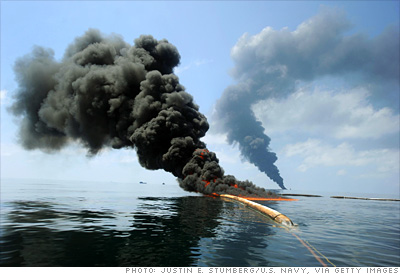 Spill size: 230,000 tons so far
Responsible party: BP
Cost: Possibly upwards of $10 billion
The BP spill could set the record for cleanup cost. Since Transocean's Deepwater Horizon rig started leaking crude in the middle of April, the response team has deployed nearly 200 miles worth of oil-corralling flotation devices called containment booms throughout the gulf coast. BP has also dropped millions of liters of dispersants on the spill from airplanes.
There's no exact figure for the cleanup cost, since the rig is still gushing oil, but US lawmakers want to push BP's liability cap above $10 billion. According to BP's worst-case scenario estimate, about 230,000 tons have already leaked.
NEXT: Exxon Valdez