Fortune 500 companies have had a good year. As the economy continues to recover, so do profits. From Dillard's to US Airways, here are the biggest winners.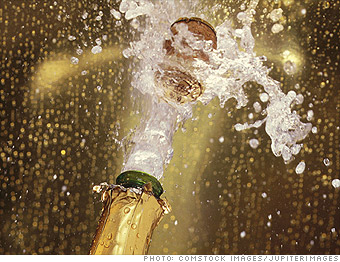 Pop the champagne. The stock market had another terrific year, with the S&P 500 rising more than 10%.
Fortune 500 companies fared even better. Nearly 80% of those companies posted gains, with shares rising an average 30%.
Some were so beaten down that they had nowhere to go but up. But others got a boost from a revival of merger activity.
Click through to see the top 10 Fortune 500 performers (counting down from good to great), based on their closing prices as of Dec. 10.
NEXT: #10 Dillard's
Last updated December 28 2010: 1:10 PM ET