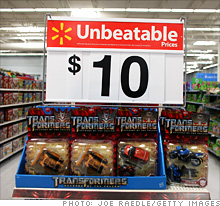 Wal-Mart knocks Exxon Mobil out of the top slot to rule the Fortune 500 again. See the full list of America's largest corporations, including detailed company profiles and contact information.
More

This year's companies slashed costs so fast and so deeply -- especially labor -- that despite the challenges, their earnings soared.
More

The storied company has made everything from nylon to Kevlar. It won't be easy to recapture its former glory.
By Carol Loomis
More