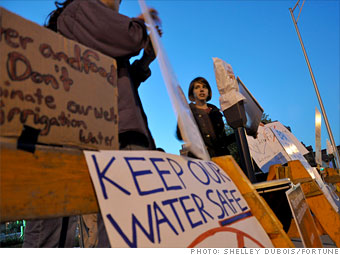 Current U.S. energy policy was shaped by a task force created in 2001 and led by then vice president Dick Cheney. The National Energy Policy Development Group, otherwise known as the Energy Task Force, held months of closed door meetings with executives and lobbyists from the coal, nuclear, gas, and oil industries.

The final report included measures to ease federal permitting rules for energy projects and exemptions from key environmental laws for natural gas producers.

The National Resources Defense Council sued the government and obtained 14,000 documents related to the meetings, and the Washington Post uncovered meeting schedules. Here are some of the important players who worked with the task force and influenced the energy policies enacted by George W. Bush.
NEXT: Dick Cheney
Last updated October 01 2010: 11:47 AM ET