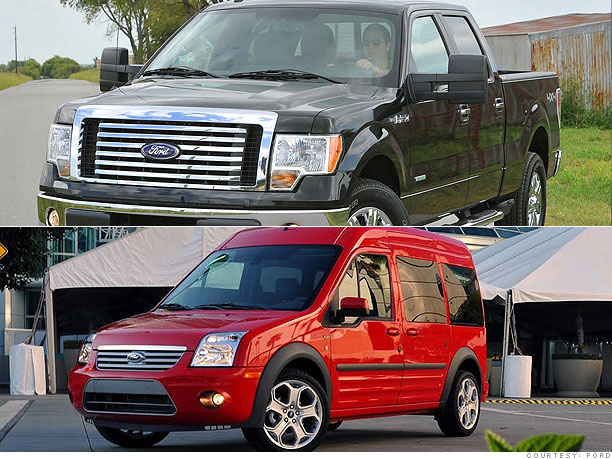 Americans love their big, powerful, tough trucks. So when Ford introduced a full-sized F150 pick-up with a V6 engine (17 City / 23 Hwy) you might think truck buyers would die laughing at the idea.
Instead, half of all F-150's sold last month had the new Ecoboost V6 engine. The reason is simple. The engine has nearly the same towing and hauling capability as the V8 engine but with the fuel economy of a regular V6. When you add good performance to the fuel efficiency, what's not to like?
Ford's small commercial van, the Transit Connect (21 City / 26 Hwy), is finally finding more buyers, too. Sales of the small, but very functional, van were up 22% last month.