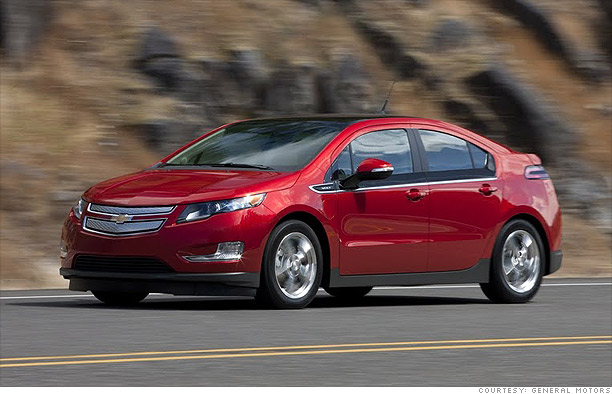 Chevrolet Volt sales were actually down last month compared to the month before, but it wasn't because people didn't want to buy them.
For now, GM is selling as many Volt's as it can make, which isn't a whole lot. In March, GM sent 300 Volts to dealerships to be used as demonstration cars replacing Volts that were getting too old for the job.
That mean fewer for customers, so GM sold only 493 Volts in April, a drop from over 600 the month before. (April also marked the first month that Nissan's Leaf outsold the Volt.)
While interest in the Volt is probably driven by much more than just gas prices, at least for now, the car's long-range plug-in hybrid technology shows GM is serious about taking the steps needed to get away from gasoline in ways that consumers will accept.