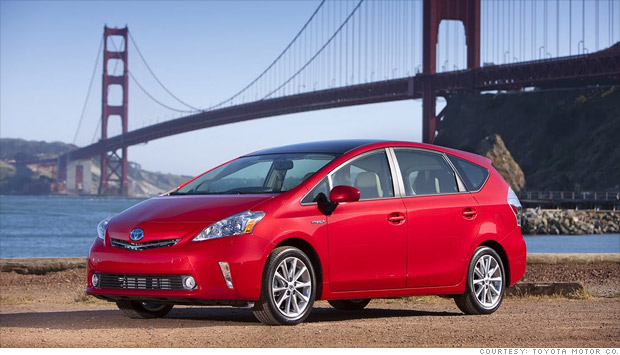 Price: Not yet announced
Mileage: 44 city, 40 hwy
On sale: Fall, 2011
For a small car, the Toyota Prius already has a lot of room inside.
But there's still not enough cargo space for some folks, so Toyota is rolling out the Prius v, a hybrid car targeted at people who might be tempted by roomier crossover SUVs.
Crossover SUVs are also more powerful. Toyota may be trying to fit too much into this Prius. Although bigger, the engine feels overwhelmed.
Bottom line: Prius v buyers can load up their car but they'd better not count on not carrying anything too heavy.