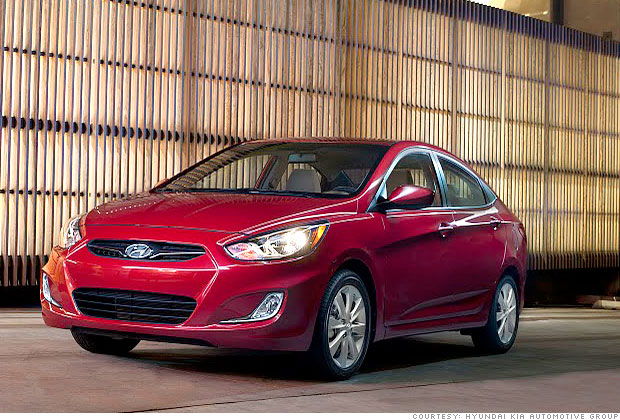 Base price: $12,445 - $15,795
Mileage: 30 City / 40 Hwy
The editors at Kelley Blue Book have put together a list of their favorite affordable cars for high school and college students.
They picked five new models and, since not every student -- or even every student's parents -- can afford a new car, they chose five used cars, too.
KBB's top pick among new cars is the Hyundai Accent, which seems to be just about everyone's favorite subcompact these days.
The Accent "appeals to a finely tuned sense of value," KBB says.