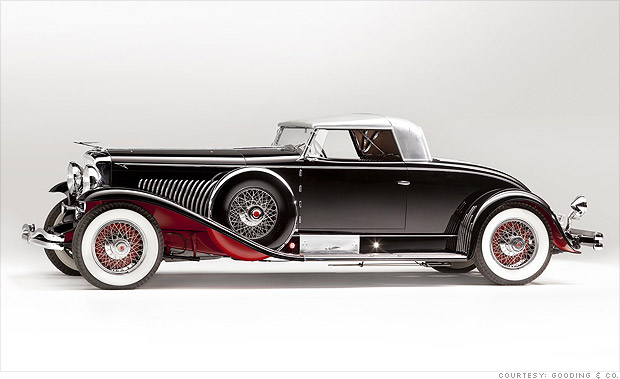 Type: Long-wheelbase coupe
Price paid: $10.3 million
Engine: 6.9-liter 8-cylinder
Auctioned by: Gooding & Co.
The chassis for this car was purchased in 1929 but the body, built separately as was often the case with ultra-luxury cars of its day, wasn't completed until 1931. The hugely wealthy original owner, George Whittel Jr., was heir to a vast family fortune and had been prescient enough to pull out of the stock market just before the crash of 1929.
This car has only ever had five owners -- up to now -- and had been driven only 12,500 miles.