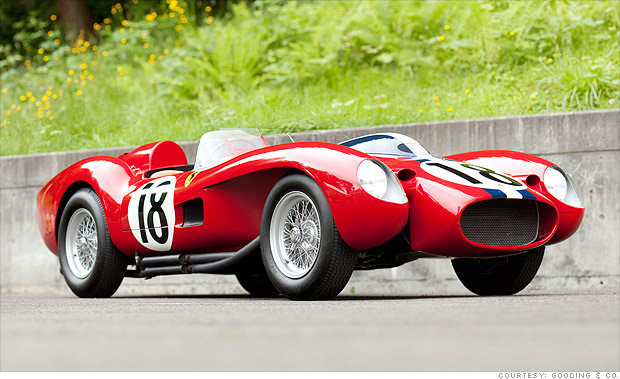 Price paid: $16.4 million
Engine: 3.0-liter V-12
Auctioned by: Gooding & Co.
This was not only the highest price paid for a car at this year's Pebble Beach auctions, it was the highest price ever paid for any car at auction, period.
But it was hardly the only multi-million dollar car deal in California that weekend.
The annual Pebble Beach Concours d'Elegance is the premier classic car competition in the world.
With throngs of well-heeled car buffs gathered there, the area around the Concours has become the site of a number of auctions that often garner multi-million dollar sales.
These are the top 10 highest-priced auction sales at this year's event, as compiled by the collector car insurance company Hagerty Insurance. These prices don't include any additional post-auction deals that may have been made, but they do include the auctioneers' commissions, which usually run around 10%.