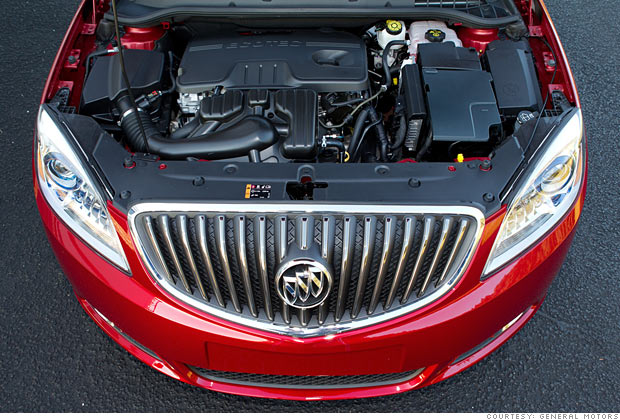 Base price: $23,470
Fuel economy: 21 city / 31 hwy.
One thing the Verano and the Cruze do not share is the engine. The Verano has the same 2.4-liter engine GM uses in the larger Buick Regal except here, it's called upon to pull a smaller, lighter car, and it feels much better.
It also has a new six-speed transmission that feels nice and shifts readily. It is manually-shiftable but, during hours of driving on twisty, hilly roads, the need never presented itself -- I take that as a good sign.
For those wanting more power -- although the Verano doesn't feel like a laggard -- a turbo version will be coming soon. That car will share its engine with the spirited Regal Turbo.