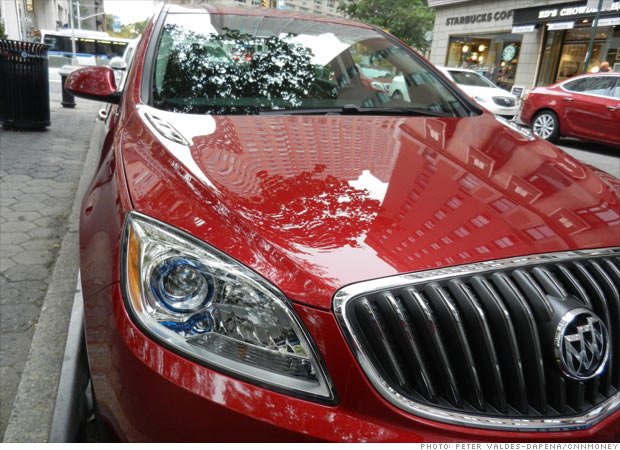 Base price: $23,470
Fuel economy: 21 city / 31 hwy.
From the driver's seat of the Verano, it's hard to tell that you're in a compact car.
It's not just that the front seats feel roomy and comfortable (it's a different story in the back seats), the Verano also drives and sounds like a bigger car. The engineers responsible for tuning the suspension did the job well. The ride is smooth and controlled.
The Verano doesn't wallow in turns, but doesn't feel the least bit jittery, either. The steering has a similarly spot-on feel to it, returning just enough feedback. It's no sports sedan, perhaps, but the Verano responds quickly and smartly.
In all its cars, Buick makes a big selling point of quietness. It's an often overlooked, but nice, feature in a car. In the Verano, that solitude adds to the sense of luxury-like size even in this small machine.