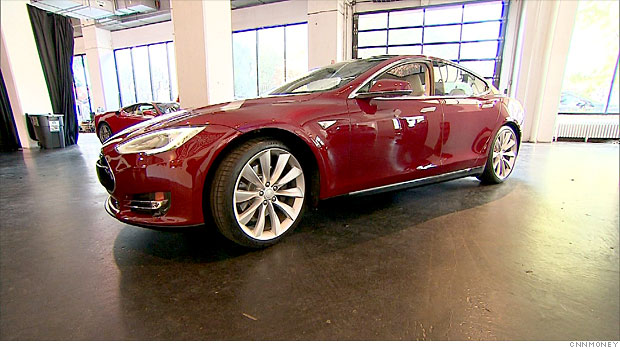 The Tesla Model S battery pack can provide an estimated driving range of between 160 and 320 miles, depending on the price of the car. The pack stretches out flat on the undercarriage.
The car's 400 horsepower electric motor is only a foot in diameter and is housed around the car's rear axle, which allows for an enormous amount of interior space for people and their stuff.
It also allowed designers the freedom to shape the body for optimum aerodynamics. Tesla boasts a coefficient of drag of just .22 for the Model S. That's better than a Porsche 911 at .28 or a Chevy Volt at .29.