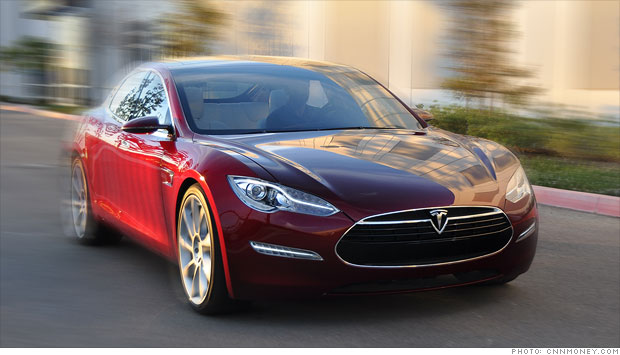 When Tesla Motors begins sales of the Model S sedan next year it'll be a huge move. The "boutique" electric car maker will go from selling a relative handful of its two-seat roadsters to tens of thousands of these much bigger -- but also much less expensive -- four-door cars.
If the Model S takes off, it'll be because drivers have made a big move, too. There has simply never been another car like this one. Yes, the Model S is a plug-in electric car that uses no gasoline, but that's just the start.
It's also a three-row, seven-seat sedan with two capacious trunks; one at each end of the car.
Inside, there are computer touch-screens instead of gauges and knobs. And all of this comes at a price, Tesla says, that will be close to similarly-sized German luxury cars.
But read-on, there's a lot more that could make this a truly revolutionary new car.