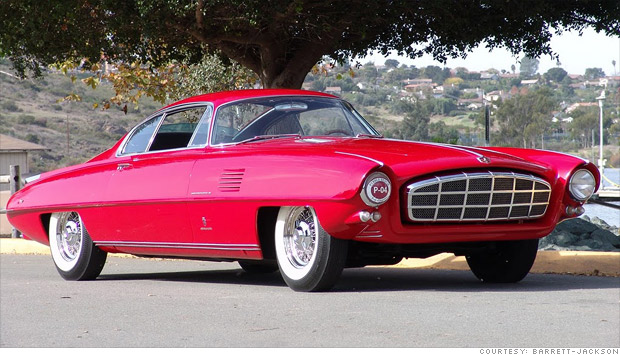 This car is as rare as they come. Built by Ghia on a Chrysler Imperial Chassis with a Hemi engine, it was created as a one-of-one concept car. Its first owner was King Mohammed V of Morocco.
Auction company Barrett-Jackson, which will be selling this car, sold an equally rare vintage concept car, the Oldsmobile L88, a few years ago for $3 million. The Desoto may not fetch quite that much -- Barrett-Jackson chief executive Craig Jackson notes that General Motors concept cars have a stronger following -- but a big number is expected.
Barrett-Jackson will offer this car, as well as these eight other extremely rare cars, on January 21st at its annual extravaganza in Scottsdale Arizona.