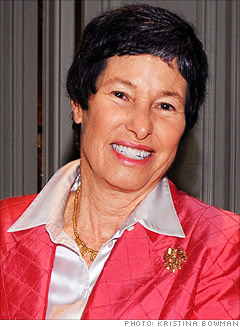 For billionaires worried about burdening their children with riches, Lyda Hill, 68, of Dallas could supply chapter and verse. She is a granddaughter of oil magnate and onetime "richest man" H.L. Hunt. Her adolescence was mentally difficult, she has said, and her young adulthood aimless. Even today, she is a defendant in alawsuit filed by her nephew, who is seeking to unlock assets tied up in Hunt trusts.
Never married, she pulled out of her early malaise by building a successful travel agency and becoming, in 1975, one of the first women in the Young Presidents' Organization. In a second career, she became both an energetic charitable volunteer and a venture capital investor. As her investments thrived, she moved more vigorously, she says, into the "check-writing phase" of her philanthropy, focusing on science and medicine. She has also long supported the Garden of the Gods Park in Colorado Springs, where her family summered.
When the Giving Pledge was announced last year, Hill thought herself enough under the radar to indirectly sound out the Gates Foundation about signing up. Melinda Gates then called her, and Lyda was launched as a Giver, capital "G."
Wanting to prove that women can jump-start charitable drives, Hill recently gave $20 million to the girls' high school she graduated from, Hockaday, in Dallas. The money is to be used for what's today called STEM: science, technology, engineering, math.
Hill plans to give all of her fortune away -- in her lifetime. "I will enjoy seeing it spent," she says. "I want it to go down with me."