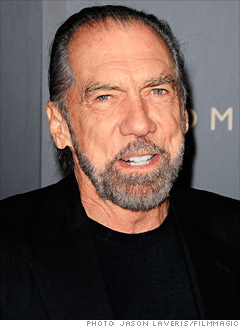 Billionaire philanthropists plainly differ in life-style. Entrepreneur Berggruen, previously discussed, owns no home. Entrepreneur DeJoria, 67, owns 10 homes, spread from New York City to Hawaii. The two he considers his main habitats are in Austin and Malibu, Calif.
From wherever he is, DeJoria runs an empire floating profitably on liquids: Patrón Spirits (tequila) and John Paul Mitchell Systems (shampoos and other hair products).
In his pledge letter posted on the Giving Pledge website, DeJoria describes his early childhood. From age 2, he lived with his brother and his divorced, money-strapped mother in a Los Angeles immigrant community. When he was 6, the three travelled downtown to look at Christmas decorations. DeJoria's mother pulled out a dime, told each boy to hang on to half, and instructed them to put it into the bucket by a Salvation Army officer who was ringing a bell. They complied. But then DeJoria, who knew too well what treats a dime could have bought, asked why they'd done that. His mother reminded the boys that no matter how little they might have, "there is always someone who is more in need than you."
DeJoria's charities have included needy kids, whales, coal miners, land mine victims. Giving, he has said, is "kind of like paying rent for being alive on the planet."