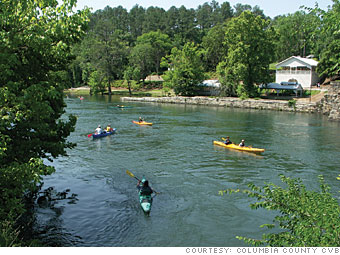 Median home price: $130,599
Median family income: $79,244


Named after Dr. Jose Martinez, a wealthy Cuban who purchased a large estate here in 1919, this affluent suburb of Augusta is known for its gated communities and high-end homes.
It's also known for attracting lots of other doctors who move here to be close to the Medical College of Georgia, just eight miles away, said Kim Bragg, a real estate broker with an office in town. Support services for nearby Fort Gordon also provide the area with plenty of military-related jobs.
The high salaries these residents earn make it easy to afford the homes here, which are relatively inexpensive.
See complete data and interactive map for Martinez