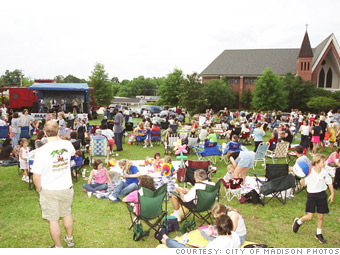 Towns include:
Madison
,
Ridgeland
,
Job growth (2000-2010):
29.4%
One county's loss is another's gain. As Nissan begins production on its Leaf electric car in Tennessee's Rutherford County (
No. 14
on our list), the Xterra SUVs and Frontier pickups it once made there are moving to Madison County. The new lines will create an estimated 300 jobs at a facility that already employs 5,000. The Nissan campus is also home to a dozen-odd parts and component suppliers.
But it's not just about making cars in Madison County, it's about making magic as well. Mississippi Film Studios opened in Canton this April, as part of Tennessee's push to attract the film industry. The facility sits on 31 acres with a 36,000 square-foot soundstage. The studios offer full service with competitive prices and state-of-the-art technology. A 25% cash rebate for production companies doesn't hurt either.