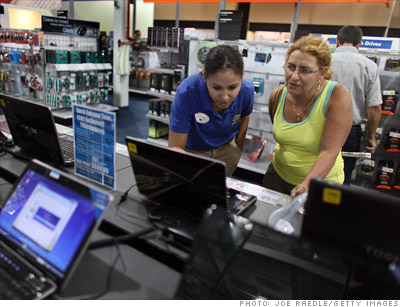 If you expect to hit a Best Buy store to search for back to school gadgets, first upload the Shopkick app to score some deals even before you start shopping.
Just upload the app to your phone, and when you walk into any Best Buy store, the app pops up and you'll get rewarded with discounts of 10% to 15% to use in store.
Since Best Buy also offers a "price match" guarantee, don't forget to surf the web on your phone before you buy to see if a competing retailer is offering a better in-store price on the same exact gadget.
If you find a better price somewhere else, pull it up on your phone and ask Best Buy's Blue Shirts to match the better deal.