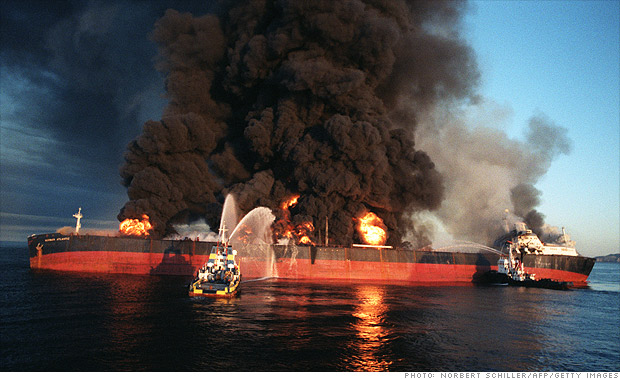 As we've seen over the last few years, oil prices can spike for seemingly any reason at any time.
Of particular concern in 2012 is a situation involving Iran. The country, the world's third-largest oil exporter, could see its crude shipments squeezed by deepening sanctions imposed by Europe and the United States.
If the country's 2.2 million barrels day of crude are shut off completely Merrill Lynch predicts a $40 rise in oil prices.
A more frightening scenario is this: Israel bombs Iran's nuclear facilities and Iran responds by rocketing oil tankers passing through the Strait of Hormuz. It wouldn't be the first time. Iran hit this ship in 1987 in an attempt to cut off Iraq's oil exports when those two countries were at war.
That, said Merrill, "could result in a much faster oil price escalation."