Even as passengers complain about rising airfares, new fees, and having to pay for snacks on board, some airlines still garner respect. Here are the top 5 from Fortune's Most Admired list this year; the results are based on a survey of industry peers.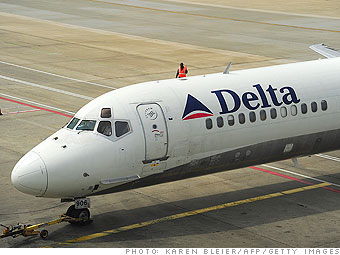 Delta tops our list of Most Admired airlines, jumping from third place last year -- a remarkable rise in a year when U.S. carriers have had to contend with everything from high fuel prices to brutal winter storms.
Despite those challenges, Delta's also managed to focus on adding some customer offerings. In February, for example, it announced that frequent flier miles will no longer expire -- a policy that's a rarity among U.S. airlines.
Delta also recently upgraded its Facebook app, so passengers can now do everything from book a flight to buy tickets to print boarding passes directly from the site.
The company is also taking steps to help victims of the Japan earthquake: Delta partnered with GoGo Inflight Internet to give fliers free access to the Red Cross website, so they can donate money to relief efforts while on board.
NEXT: Singapore Airlines
Last updated March 30 2011: 1:06 PM ET