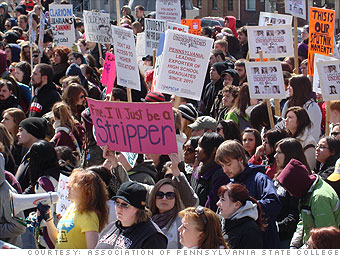 Attention college students: Get ready for one heck of a fatter tuition bill.
As state governments face one of their toughest fiscal years yet, higher education is on the chopping block, and public colleges are being forced to pass on more of their costs to students.
Earlier this year, 25 governors proposed slashing college funding, marking $5 billion in potential cuts nationwide, according to the National Association of State Budget Officers.
While many of those cuts have since been tweaked through budget negotiations, most of these tough decisions have to be finalized this week as the fiscal year comes to an end.
Already, staggering reductions in funding are leading colleges in some states to boost tuition as much as 22%.