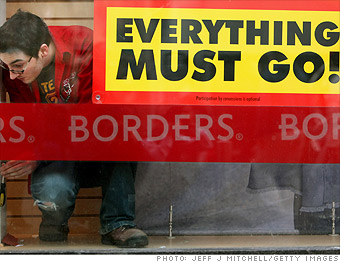 The nation's second largest book seller is closing all of its 399 remaining stores, after efforts to find a buyer for the company fell through.
With the liquidation, 10,700 workers -- almost entirely in the United States -- will lose their jobs.
Employees are flocking to online forums to pay their respects, and share memories of their days at the company.
"Being a bit of an oddkin my whole life, in 1993, Borders introduced me to folks just as too-smart and strange as I was," a former employee wrote on Facebook. "I feel an enormous sense of waste, seeing what I helped build over the years dissolve... No regrets meeting all those Bordersfolk over all those years. I am honored to have worked with you."