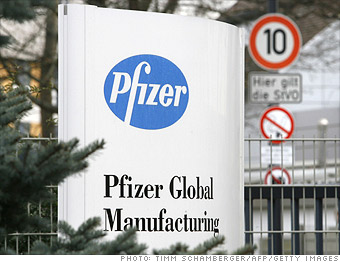 The maker of Viagra, Lipitor and Advil has been slashing thousands of jobs since acquiring rival Wyeth in 2009.
Now, as several of its key products run out of patent protection, it is also downsizing its research and development spending.
The company plans to still cut another 5,530 employees -- or 5% of its global workforce. While many of those jobs cuts will come from the closure of a factory in Sandwich, England, they will also affect many U.S. employees who work in R&D roles.