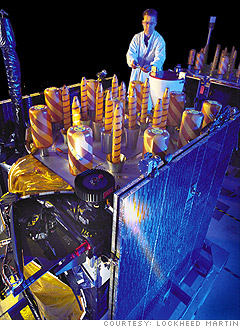 One of the Pentagon's top defense suppliers, Lockheed Martin, recently announced a voluntary layoff program for 6,500 employees its Bethesda, Md. headquarters and business services unit.
It's still unclear how many of those employees will opt into the program, but that announcement comes on top of 1,500 layoffs in the company's aeronautics division, 1,200 layoffs in its space systems unit and 600 voluntary buyouts of senior executives earlier this year.
In a recent earnings report, the company acknowledged that government spending cuts and a weak economy were factors driving some of the layoffs.
Prior to the job cuts, Lockheed Martin employed 126,000 people worldwide.