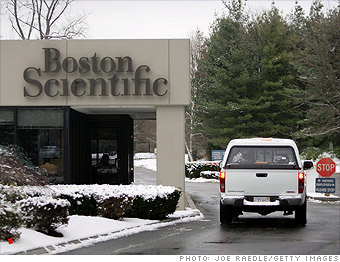 Faced with declining demand for cardiovascular stents and pacemakers, Boston Scientific recently saw its second-quarter sales barely pick up from a year ago.
Now the Natick, Mass.-based company is trying to save as much as $275 million in annual expenses, by cutting between 1,200 and 1,400 positions worldwide.
The cuts will be made through a combination of attrition and layoffs, the company said last week.
Boston Scientific hasn't specified which divisions it's downsizing the most, but there is one place it won't be laying off droves of workers: China. It plans to expand its Chinese operations and create 1,000 new jobs there, in order to take advantage of the country's rapid growth.