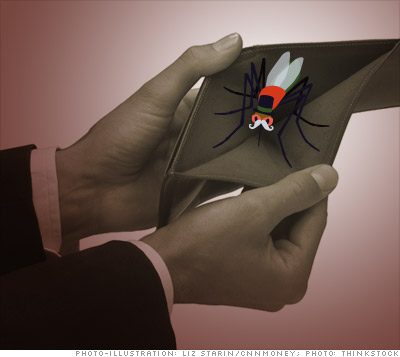 When you misplace your credit or debit card, you not only put your money at risk from thieves -- you'll also need to pay your bank to replace it.
"There are costs associated with providing debit cards, not just for creating the piece of plastic, but for the security measures involved," said Feddis, adding that cards must be sent separately from the PIN.
At Bank of America, it will cost you $5 to get a replacement debit card.
If you need a new card right away, it costs $20 for a rush. An expedited card costs a total of $25 at TD Bank.
Chase also charges customers $5 to replace a debit card, while PNC charges a $7.50 debit card replacement fee, or a $25 expedited delivery fee.
"There's some cost for replacing a card, but it's not $5," said McBride. "Plus, by virtue of the customer having and using the card, it's generating revenue for the institution -- so this fee can be high on the annoyance scale."