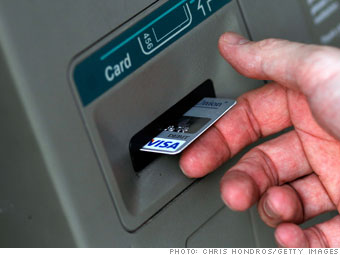 Using the closest ATM, rather than the one at your own bank will typically costs you about $5. Your bank charges a fee for going out of network, and the ATM you use also charges a fee.
Your bank's ATM probably won't cost you a cent.
You could fill a gas tank a with the savings, says Gary Thurber, assistant director of community relations at Consumer Credit Counseling Service of New York. Thurber has many clients who make anywhere from five to 10 unnecessary ATM withdrawals a month, adding up to around $40 -- or almost $500 a year.
"Nowadays $40 can -- almost -- fill up a car with gas," he said.