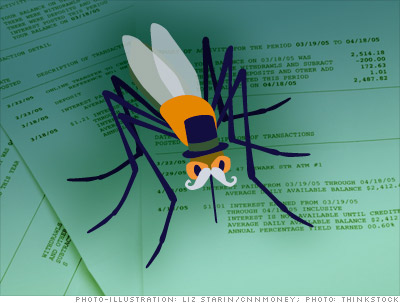 If you need to verify a charge or deposit, be prepared to fork over some money.
Bank of America customers must pay $3 to receive copies of checks, statements and deposit slips (but there's no fee for the first two check copies in some cases).
HSBC charges customers $5 for requesting a photocopy of a check or statement, while Capital One charges $3 per statement for credit card customers. Credit card customers at TD Bank must pay $7 to get copies of statements. Otherwise they can access them online at no cost.
"Staff have to spend time researching to find the old statements or documents which are archived after a certain period," said Feddis.
If you need something specific researched about your account history or want to dispute certain transactions, Bank of America charges you a research fee of $20 an hour. At Chase, this will cost you $25 an hour, while copies of statements cost $6.