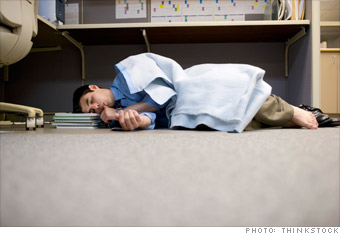 Name: Anonymous
Hometown: Anonymous
To save money [on rent and commuting], I now sleep in my car and office.
I wake up early to take a shower in our office gym. I am fortunate to have an office room to myself, and I have a cot and mini-fridge.
I want to be anonymous because I'm afraid if my workplace finds out I could be in trouble.
And, believe it or not, at night I get bored and actually do more work. I'm sure my company would like to hear that.