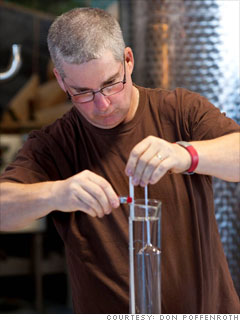 No, Don Poffenroth wasn't drunk when he decided to empty the contents of his 401(k) and invest it all in a vodka distillery.
In 2007, he left a marketing job in the corporate world and rolled over his company-sponsored 401(k) into a self-directed IRA with Guidant Financial. He was confident that he could do better than the 3% to 5% returns his 401(k) eking out so he took the money he had accumulated and put it toward building a vodka distillery in Spokane, Wash.
Three years later, after he invested $300,000 in the distillery, Poffenroth claims his 60% stake is worth about $1.2 million.