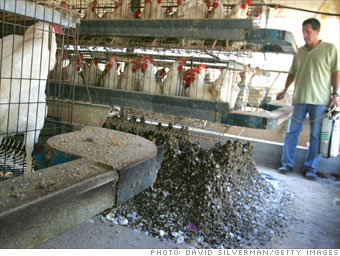 One of the oddest assets Kotyan at Nua Advisors has seen an investor attempt to add to a self-directed IRA is chicken feces.
That's what a chicken farmer is currently trying to invest his entire retirement savings in, said Kotyan. "He came to us and said: 'You say you can put anything into a retirement account -- show me how you can put s*** into an account.' "
The farmer currently sells chicken feces to fertilizing manufacturing companies and is convinced it is a prime retirement investment. But, he said, the Department of Defense is arguing that chicken excrement is used as a component in fuel for missile launchers, so the asset has not yet been approved.