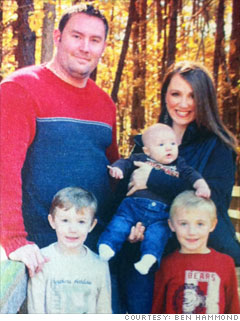 Age: 31
Hometown: Sheridan, Ark.
Annual cost of child care: $17,326
Cost of care as a percentage of annual income: 22%
My wife and I have a seven-year-old, a five-year-old and a one-year-old in day care full time. We have after-school care for the older two and full-time day care for the youngest. When they're not in school it's even more expensive. During the summer, child care costs something to the tune of $1,300 a month.
When my first son was born, my wife stayed home because it was cost-effective to do that. The sad truth is, now my wife works for $2 to $3 an hour. When you weigh the cost of child care and the cost of her driving back and forth to work that's about what it comes out to. But in this day, we can't really live without that.