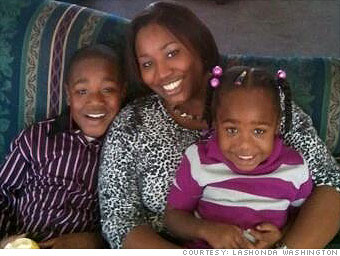 Age: 28
Hometown: Flowood, Miss.
Annual cost of child care: $4,800
Cost of care as a percentage of annual income: 20%
I'm a single mom and I have two children so I moved back in with my parents. I get a day care voucher from the state, but I still have to work two jobs to cover the cost and buy groceries. Other bills don't get paid and my credit is shot right now.
My daughter is in child care full time now. But as soon as school started, I had to take my son out of the after-school program because I couldn't afford that $550 anymore. Now, my 80-year-old grandmother watches my son when he gets home -- or more like he watches her.