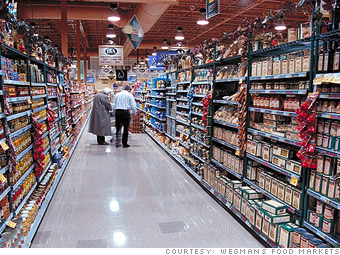 2011 Best Companies rank: 3
Current openings: 2,000
What they're looking for
Three new Wegmans stores will open in 2011 with the majority of store operations positions in customer service, chefs, team leaders, and department managers, as well as positions in manufacturing and distribution.
Job title with the largest number of openings
1,200 positions available for customer service team members.
Secrets to impressing their recruiters
"We look for people who smile, are enthusiastic, eager to learn, and in turn, want to teach others." --Kevin Stickles, vice president of human resources
NEXT: NetApp
Last updated January 24 2011: 3:22 PM ET
*Number of job openings as of Jan. 7, 2011.