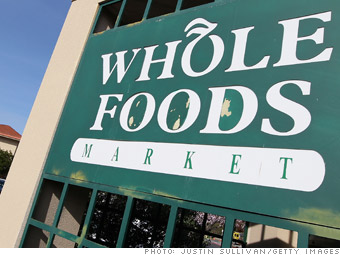 2011 Best Companies rank: 24
Current openings: 1,800
What they're looking for
Openings across all positions. The company is also hiring for associate store team leaders for various stores.
Job title with the largest number of openings
60 positions available for customer service cashiers.
Secrets to impressing their recruiters
"Our motto is hire for attitude, train for skill. It's important that team members are passionate about our core values and our mission. Know something about WFM and have a genuine interest in the position you are applying for. Do some research and visit a store if you have not already done so. Show that you have a passion for the job. Be able to give real-life examples, not just hypothetical answers. Review our website and talk to team members in our stores and find out from them what it is like to work for the company." --Karen Vaglica, associate team member services coordinator, Whole Foods Market global headquarters
NEXT: Baptist Health South Florida
Last updated January 24 2011: 3:22 PM ET
*Number of job openings as of Jan. 7, 2011.