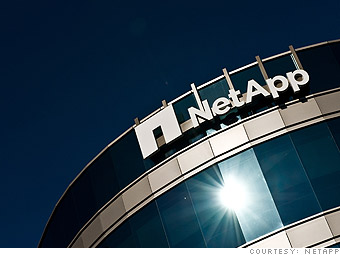 Average total pay: $149,985
For:
Member of Technical Staff SW 4*
This Sunnyvale-based data storage provider lowered incentive payout targets during the downturn to make sure everyone got their bonuses. Then when revenues increased again, the payout jumped up to 171% -- and employees carved up a whopping $146.7 million in bonuses, or about 8% of the company's operating budget. NetApp even paid out bonuses to the families of employees who had passed away, and to people who had left the company.
All new hires receive equity, and stock is given out on a performance basis each year. Last year, NetApp's VP of investor relations worked into the night urging shareholders to vote to allow employees to turn their underwater stock options into shares. Nearly 4,000 employees participated, and exchanged more than 24 million options into fully vested stock shares.
NEXT: Scripps Health
Last updated January 26 2011: 2:26 PM ET
*Most common salaried job