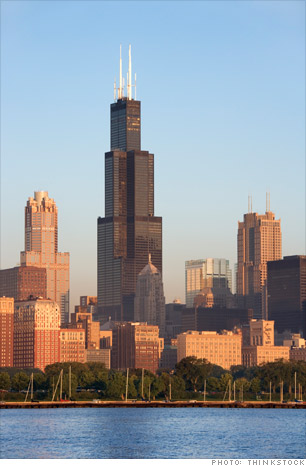 As with other U.S. cities, Chicago earned top marks for flexibility of work schedules and ease of firing.
And similar to other top U.S. cities in the study, it boasts a strong entrepreneurial environment and is faring relatively well in the race to be ready for the digital age.
Chicago's strong public transportation system and easy airport access also make it convenient for travelers.
And with office rents recently averaging about $35 a square foot, according to a Jones Lang LaSalle survey, prime commercial space in Chicago is more affordable than similar locations in New York and other major urban centers.